<blockquote id="quote"><font size="3" face="book antiqua" id="quote">quote:<hr height="1" noshade id="quote"><i>Originally posted by Robert</i>
All them bright shiny new stars just make better targets for our butternut sharpshooters....so keep your heads down[/b][/beige][;)][:p]
<hr height="1" noshade id="quote"></blockquote id="quote"></font id="quote">
Since you chaps wear your stars on your collars, I suppose keeping your heads down, so that your double chins will cover those stars, will help you to hide from sharpshooters. For us, as we wear them stars on our shoulders, I say keeping our heads up high will be much more useful. [8D]
Then of course I am rather surprised to learn you Rebs do *have* sharpshooters. Where'd you get the rifles, eh? Surely your homespun industries cannot provide the scopes for proper sharpshooting.
Gen. Walter, USA
<i>The Blue Blitz</i>
3/2/VIII AoS
West Point Class of '01
[url="http://www.home.datacomm.ch/dierk.walter/2VIIIAoS/persrecord.htm"]

[/url]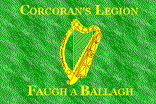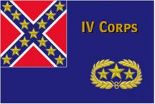 "... and keep moving on."